This memorial website was created in the memory of our loved one, Austin Kirwan who was born in United Kingdom on September 19, 2005 at 08.35 am weighing 9lbs 13oz.






Austin sadly passed away on September 22, 2005 . We will remember him forever.




---


Silent thoughts, tears unseen,
wishing your absence was only a dream.
A daily thought, a silent tear.
A constant wish that you were here.
We hold back the tears when we speak your name,
but the ache in our hearts remains the same.

Sleep peacefully little Angel
xxxxxxxxxx



I Will Not Forget You ... I Have Held You In The Palm Of My Hand.

I am still a mother


I've loved my child right from the start
A feeling that's filled my entire heart


I went through the labour and suffered the pain
For many long hours with nothing to gain


I've spent sleepless nights being awake
Though it's been a while my arms they still ache


I've sat and I've wondered of how he would grow
The love of my family that he'd come to know


The sound of his voice as he learns to talk
Watching his steps as he tries to walk


I have a child that I really love so
I am his mother yet nobody knows


I spent all those months feeling him grow
I've lived through it all and have nothing to show


I don't get invited to chat with young mothers
Because I don't have a baby like all of the others


I've got some stretch marks that I'd like to hide
But I don't have a pram with a baby inside


The people I've known for so many years
They now avoid me, which adds to my tears


I don't know how long I'll be feeling like this
But one thing I know my baby I miss


When Mothers Day comes it will be very hard
I won't have any flowers, not even a card


And just because he's not here with me
I still have a son I wish I could see


But one thing I know and this is for sure
I'll be his mother for evermore


---
Can I take you on a journey?
Will you take a walk with me?
I'd like to help you understand
What a day feels like for me.


I feel that I must warn you,
Right from the very start.
This journey's far from easy
And not for the faint at heart..


There are no maps to guide us
Or markers on the way.
Many other souls have walked it
And got lost along the way.


Many times I've fallen
And couldn't get back up.
"I just can't do this anymore,
Please make this journey stop."


"I'm tired and weary
My heart is full of pain.
Please don't let me walk
This loney road again."


Then through the blackest, darkest cloud
A ray of light shone down.
Before me stood an Angel
And he offered me his hand.


He said, "I'll help you Mummy
Come take a walk with me.
I'll light the path before you,
So that you can see."


"No matter where you go,
No matter what you do.
You need not walk this path alone,
I'll always be with you."


"I'll walk the paths of life with you,
Forever and a day
And anytime you need me
I'm never far away."


So my friend, when you see me
And I say, "I'm doing fine."
The pain of this long journey
I hide behind my smile.


And now you've walked this path with me
I hope you'll understand.
Sometimes, when I stumble
I just need a helping hand.


PLEASE....


PLEASE don't ask me if im over it yet
i'll never be over it
PLEASE, don't tell me that he's in a better place
he isn't here with me
PLEASE don't say at least he isn't suffering
i haven't come to terms why he had to suffer at all
PLEASE don't tell me you know how i feel
unless you have lost a child
PLEASE don't ask me if i feel better
bereavement isn't a condition that clears up
PLEASE don't tell me god never gives us more than we can bear
PLEASE, just say that you are sorry
PLEASE, just remember my child if you do
PLEASE, just let me talk about my child
PLEASE, mention my child's name
PLEASE, just let me cry.



Please look at the following link to view Austin Noahs video montage that i have created in his memory.
http://www.onetruemedia.com/shared?p=138733e9fa98746b68f579&skin_id=0&utm_source=otm&utm_medium=text_url
Can you be a Mother when your baby is not with you?



I thought of you today and closed my eyes
And prayed to God today

I asked him what makes a mother
And I know I heard him say

A Mother has a baby
This we know is true

But God can you be a Mother
When your baby is not with you?

Yes you can,he replied
With confidence in his voice

I give many women babies
When they leave is not their choice

Some I send a lifetime
And others for a day

And some I send to fill the womb
But there is no need to stay

I just don't understand this God
I want my baby here

He took a breath and cleared his throat
And then I saw a tear

I wish I could show you
What your child is doing today

If you could see him smile
With other children and say;

We go to Earth to learn our lessons
Of love and live and fear

My Mummy loved me oh so much
I got to come straight here

I feel so lucky to have a mum
Who had so much love for me

I learned my lessons very quickly
My Mummy set me free

I miss my Mummy oh so much
But I visit her each day

When she goes to sleep
On her pillow's where I lay

I stroke her hair and kiss her cheek
And whisper in her ear

"Mummy don't be sad today,
I'm your baby and I'm here"

So you see my dear sweet one
Your baby is ok

Your baby is here in My Home
He will be at the gates for you

So now you see what makes a mother
It's the feeling in your heart

It's the love you had so much of
Right from the start

Though you may not realize
Untill your time is done

Remember all the love you have
And know you're his special Mum


Ask my mum how she is
My mum, she tells alot of lies
She never did before
But from now, until she dies
She'll tell a whole lot more

Ask my mum how she is
And because she can't explain
She will tell a little lie
Because she can't describe the pain

Ask my mum how she is
She'll say that 'I'm alright'
If that's the truth, then tell me
Why does she cry each night

Ask my mum how she is
She seems to cope so well
She didn't have the choice you see
Nor the strength to yell

Ask my mum how she is
'Im fine, I'm well, I'm coping'
For Gods sake mum, just tell the truth
Just say your heart is broken

She'll love me all of her life
I loved her all of mine
But if you ask her how she is
She'll lie and say she's fine

I am here in heaven
I can not hug from here
If she lies to you, don't listen
Hug her and hold her near

On the day we meet again
We'll smile and I'll be bold
I'll say 'you're lucky to get in here mum,
with all the lies you told'




At last on the 10th January 2007 i have had my tattoo done in honour of my darling baby i hope he is proud .


I AM NOT THERE


Do not stand at my grave and weep.
I am not there.
I do not sleep.
I am a thousand winds that blow.
I am the diamond glints on snow.
I am the sunlight on ripened grain.
I am the gentle autumn rain.
When you awaken in the morning's hush,
I am the swift uplifting rush
of quiet birds in circled flight.
I am the soft stars that shine at night.
Do not stand at my grave and cry.
I am not there; i did not die.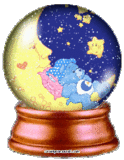 WHERE HAVE YOU GONE?..TO DANCE AMONG THE STARS
AUSTINS STORY

When I discovered that I was pregnant I was initially very excited and began looking for names for my new born immediately, I was also worried however as I found out I was expecting at the end of January 05 and had consumed a fair amount of alcohol over the Christmas and new year period. I told my midwife of my concerns and she set my mind at rest as women often do not know that they are pregnant for the first month or so. I was also concerned as during my first pregnancy with my daughter Dulcie-Maria I had suffered extreme morning sickness throughout the whole nine months and infact had spent most of the time in bed. My fear was soon realised as I became very sick vomiting all day long not quite as bad as with Dulcie but enough to stop me functioning properly.

At my first hospital appointment a scan showed that my baby would be due on 12th sept 05. Dulcie had been born weighing 9lbs 11oz so I expressed my fears of having an even larger baby this time, it was arranged that I would be tested for gestational diabetes which is a problem that can cause women to produce extra large babies. The day of the test came and I was not allowed to eat for 12 hours, I had to give blood then drink a foul tasting glucose solution, then have my blood re-checked 2 hours later. This test confirmed I had gestational diabetes and I returned to the hospital to be shown how to check my sugar levels on a daily basis I had to make sure my sugar level was never too high as this would increase the size of my baby, I managed to control my levels throughout my pregnancy.

When I went for my 20week scan we had decided to find out the sex of our baby, John could not come with me so when the sonographer told me it was a boy I could not wait to tell him I new how excited he would be. That night I told him and we began to think more about what to call him, we agreed on the name Austin as we had just watched a film called A Cinderella Story and the lead character was called Austin and I fell in love with the name, I loved the name Noah and although John was not too keen he agreed so we had our name Austin Noah Kirwan it sounded perfect.

Over the next couple of months we bought everything we needed and decorated the nursery ready for Austin. My Dad bought us a pram, which we decided to keep at his house so as not to tempt fate. It was a very hot summer of which I spent most of either throwing up, lying in bed and feeling generally very uncomfortable counting down the weeks to when our son would be born. I couldn't wait but like every expecting mother I was wary of the actual birth particularly as I was carrying a large baby who would possibly be difficult to deliver.

My consultant Mrs Pander decided that I would be induced at 41weeks had I not already given birth by then, we were a bit upset as Austin was already showing on the scan to be several weeks larger than an average size baby and my diabetes consultant Dr Dyer had mentioned to us just minutes before seeing mrs pander that I would be induced at 39 weeks, however we assumed that the professionals had come to the right decision and I thought to myself that I would have had Austin by the anyway. We continued to buy items for Austin a day didn't seem to pass when I didn't buy something for him. During the summer holidays my friend Kath gave birth to a beautiful baby girl named Darcy, I took a present round to her I remember thinking this will be me soon her mantelpiece was full of congratulations cards, I held Darcy and Kath joked 'go on Darcy tell Austin he needs to come out soon to be your friend'

Throughout my pregnancy Austin used to kick, punch and wiggle all day long it was amazing to see my stomach peak and dip as he would turn around inside of me, at one appointment my midwife Debbie was worried that he may be in breach position but when I went for my scan at 36weeks his head was already engaged I thought 'great I will be having him soon' however he was obviously quiet comfortable and remained head down pushing against my pelvis for another 5 weeks. This was very uncomfortable but I just kept thinking it will all be over soon we will have our baby and Dulcie will have her brother, she was getting very excited she had seen Harrison pushing his sister in the pram and had tried to help Kath said to her ' you will have your own pushchair soon to push'. It breaks my heart thinking of all the things Dulcie was looking forward to doing with Austin. She has said she was going to be the 'bestest big sister in the whole world' and i am sure she would have been.

We had planned that when I went into labour Johns mum would come up to our house to look after Dulcie. On Sunday 18th sept 05 the day before I was due to be induced I began having some mild labour pains, I phoned the midwife who said she would come to the house to check on me. The midwife listened to Austin's heart which was beating loudly she examined me and said I was 2-3cms dilated she suggested that if she gave me a sweep it would get things going and I would not need to be induced, this certainly worked, by that evening I was having regular contractions they began to get painful so I phoned the hospital the midwife I spoke to said I could not possibly be in established labour as I would not be holding a conversation with her, she suggested I took 2 paracetamol had a hot bath and try to get some sleep, I did all of the above but 2 hours later the pain was becoming much more intense so I phoned the hospital again they said a midwife would come and visit me at home, however she phoned and said I should make my way over to the hospital as she was too tired to drive over to us. So when Fran arrived 10mins later we loaded the car with Austin's and mine hospital bags and made our way to the hospital when we arrived my mum was already there waiting with the midwife.

We were shown into our delivery room and she gave me some gas and air for pain relief, my back was in constant agony so john and my mum took turns rubbing it. When the midwife examined me she said I was 4cms dilated I knew I still had a long way to go I can remember it was very cold in the room so my mum had to wrap my feet in her jacket, my contractions were coming very fast and getting unbearable so the midwife gave me a pethadine injection which took the edge off the pain a bit I think I manage to drift of for a bit between contractions. I felt very sick during labour and vomited several times at one point with such force that I felt a massive gush of warm fluid pour out of me my mum called for the midwife as she had said to let her know if my waters broke. I was in agony and begging for some more pethadine or even an epidural but she examined me and said I couldn't have any as I was ready to push him out, she put on her apron and gloves but was suddenly called away ½ hour later she returned saying 'that's another one done'. So I had been waiting ready to push for 30 mins, when I did start to push I was thinking to myself at least I would be able to fit into my normal clothes when i have had him. I feel so guilty for thinking such shallow thoughts now but it seemed to help me through the pain when the midwife said she could see his head I was so excited I managed to push him out fairly easily.

At 08.35am on Monday 19th sept 05 I gave birth to Austin Noah Kirwan weighing in at 9lbs 12oz, with a full head of dark brown hair he was a perfect replica of his sister Dulcie, the midwife placed him on my chest and john cut his cord, he was warm slippery and covered in my fluids, I held him into me just looking at him in amazement, me and john had made him, he appeared to be perfect the midwife wrapped a blanket around him and I tucked him in the bed next to me, he was looking right into my eyes I will never forget his beautiful eyes big just like his sisters, I wonder what colour they would have been. I lay there cuddling him whilst the midwife examined me, I did not need any stitches, I can remember it felt like there was lots of blood coming out of me this really worried me, I look back now and think how stupid I was to have been worrying about myself.

Although the midwife assured us that Austin was fine he did not seem to be the same as Dulcie had been just after birth, he did not cry at all and he seemed to be grunting instead of breathing, I expect we were all thinking the same thing, that we were in a hospital with a midwife who delivers babies every day of the week, she must know what she is doing. The midwife left the room I remember he felt cold even though he was wrapped in a blanket. We mentioned to the midwife when she came back into the room that his breathing sounded bad he seemed to be struggling for breath and gurgling she took him over to the cot and used the suction tube to try and clear any mucus which could have been blocking his airways she said there was nothing there and he just needed to have a good cry to clear his lungs. She gave him back to me and left the room we felt assured everything was fine. John left my mum and me with Austin and went to phone his mum and friends to share the good news.

The midwife came back into the room 15mins later and asked us to get him dressed as he seemed a little cold, the midwife went away to look for an extra cardigan for him whilst my mum began to get him dressed, I can clearly remember feeling too tired and sick to be interested in helping I actually said to my mum 'I am interested in him I just don't feel well' the midwife suddenly appeared back in the room with the ward sister to get a second opinion of him. This had taken over 45min from us first expressing our concerns of his well-being. This was the beginning of the end, the on-call paediatrician was called and after doing several checks in the room on Austin the doctor realised that Austin's vital signs were poor and he was rushed in an incubator to the S.C.B.U. I can remember my mum turning off the radio as they took him away as it was playing McFly You've had a bad day, this song sends shivers down my spine even now.

Nothing can prepare you for giving birth even if you have been through it before you still don't know what to expect as every birth is unique, it's a fear of the unknown. I was fearful before I went into labour, but as soon as it began I just got on with it your body takes over and goes into autopilot mode. Nothing can prepare you however for what happened to us, it still feels like a nightmare (it is now august 06 nearly Austin's first anniversary and I have only just found it within myself to write this the hardest part of my story) it feel almost surreal something that at the time was unbelievable something that just could not possibly be happening to us, it still feels like that now, its like something you read about in a magazine, something that only happens to someone else, the only thing was that this time it was happening to us, we were the someone that you only ever read about , we were the ones that were going to have to face up to this horrendous event and deal with it, how I was going to cope I did not have a clue. What actually went on in that room around me was a bit blurry but also very real, a horrible nasty memory that has implanted itself firmly within me forever.

The midwife came back into the room and told us they were just taking him to warm him up a bit as he had no colour and I would be able to go and see him soon. I lay there still in the bed which was soaked through with my waters and blood, going round and round in my mind were questions 'why is this happening?' 'What have we done that is so bad to deserve this?' I kept saying to my mum ' he will be ok wont he?' I actually said to her ' he's going to die isn't he?' my mum tried to keep me calm, but I was in a state I'd just been through one of the most physically draining processes ever, given birth to a beautiful baby boy then had him whisked away with no real explanation. I felt sick to the pit of my stomach, I felt completely helpless lying there hoping and praying, making promises to myself of things I would change if he was ok. It seemed as if we were in that room forever my mum helped me to have a shower I was so weak I could barely stand up. John came back and said we could go down and see Austin so we got our things together all Austin's little clothes and mine, they pushed me down in a wheelchair to see my baby he filled his incubator, I kept thinking to myself that he looked so big compared with the other tiny babies there couldn't really be too much wrong with him he looked perfect.

John went home to have a shower and get changed and my mum went outside for a cigarette. Austin was looking at me and I had my hand in the incubator stoking his soft arm, I wish to god that one of them had been with me as I will have the images of what happened next in my mind forever they made me more scared than I could ever imagine being, I feel upset and let down that I was on my own witnessing my baby in obvious distress and discomfort first his nose began to bleed then blood began to come out of his mouth, then all the buzzers went off. The nurse paged the paediatrician who was on another ward, some one said ' get mum out of here', and I was wheeled away as Austin had stopped breathing. The orderly wheeled me up to the other end of the ward into the same wing that I had been in when Dulcie had been born. I was left there sat on my own surrounded by mothers enjoying the happiest times of their lives just as I should have been. It seemed like ages before my mum came back the nurse showed her to where I was I then had to tell her what had happened, we were both in floods of tears, we still had no idea of what was happening to Austin.

A while later the midwife came and got us and wheeled me down to a private room nearer to Austin she said that the doctor would be with us soon to let us know what was happening, she bought us a cup of tea each and asked if we wanted anything to eat, eating was the last thing on my mind, I didn't think I would ever be able to eat again. The time in that room seemed to pass so slowly and it seemed to be taking forever for john to come back my mum phoned my dad to let him know what was happening and asked him to get hold of john to make sure he didn't bring Dulcie back with him. My dad did not come to the hospital, as he could not handle what was happening. When john got back to the hospital he was naturally very upset when he found out what had happened the thing was that all his ranting and raving was making me feel worse if that was at all possible.

The midwife came in to do some checks on me and said I was physically fine, but an emotional wreck she said she was having some food made for us all, as we hadn't eaten since the previous day. Finally the paediatrician who had been looking after Austin came in to see us she was a young lady with short blond hair Dr Lorraine dribble, she had lots of questions for us, 'did I suffer from cold sores?' 'Had I had any sort of infection during pregnancy?'Etc it felt as though I was being questioned as if this was somehow my entire fault. She explained to us that Austin was very seriously ill and they were performing tests to try and find out what was wrong with him. She said that they were waiting for the specialist neo-natologist team to arrive from Plymouth to have a look at him as he was in such a bad way, she said that they had had to resuscitate Austin and he had been put on a ventilator but was currently stabilised and we could go and see him, john pushed me along to see him, he was still in the same room lied on an open incubator with lines going in and out of him and a tube going into his mouth that was breathing for him I was terrified he looked so helpless whilst we were with him the team arrive from Plymouth, they briefly introduced themselves to us and said they wanted to begin working on Austin immediately they would let us know when they had some more information, so again we went back to the room, my brother arrived so he quickly went along to see Austin before they began testing him . When he came back he did his usual thing of thinking he knew everything this was upsetting me so my mum asked him to leave.

We were waiting and waiting for what seemed like hours hoping that the door would open and someone would bring us some good news. When Dr Alex Alwood came into the room he was a young doctor but a specialist consultant from the neo-natal unit in Plymouth, he said that they had run some initial tests on Austin but could not find out what was causing his massive problems, he initially appeared to have some sort of bleeding disorder and his blood was not clotting properly, he was bleeding into his lungs and also from sites were he had lines entering him the doctor said they were going to scan his heart and brain to see if these were formed correctly also to see if he had any haemorrhaging in his brain. The doctor said that Austin was critically ill and the acidity of his blood was so high that it was not hopeful, he said they had given him a transfusion and some plasma to try and make his blood clot and they had him stable. Depending an the results of the scan Austin would need to be transferred to either Bristol or Derriford hospital after the Dr left we were still none the wiser as to why this was happening to our baby, my mum went outside to have a ciggie and make some phone calls me and john were left in the room, I did not know what to say to him, I felt numb with pain we sat on the bed cuddling, we both knew that everything was very wrong, john was very angry saying all sorts of things he was going to do if Austin died, I on the other hand was trying to distance myself from the whole thing almost trying to pretend that it wasn't happening. We discussed what would happen if Austin got taken to another hospital initially john said that he wouldn't be able to come because of work, this made me so mad, how dare he, I didn't show it as I was too sad to be angry

When Dr Alwood came back into the room he had the scan results which showed Austin's heart was formed and functioning correctly and his brain was also formed perfectly but he had a small bleed in it he said that they would not know the impact this would have on him if any for some time, this sounded really hopeful but then he went on to say that the trauma that Austin had already suffered had caused a chain of events to start that they could not get under control, the acidity of his blood was so high it was as if his organs were being bathed in acid and his kidneys and liver were beginning to struggle, he had so many things wrong with him for no apparent reason, the doctor said we should be aware that there was every chance that Austin could die. Those words made the whole thing seem very real the worst thing anyone could experience is the death of their child. Alex said the were going to try and move Austin to Plymouth by ambulance as Torbay were not equipped to care for him he also said he was by far the sickest baby they had ever tried to move and they did not know how he would handle the journey, there were a few more tests they wanted to do before they left Alex said they had sorted out a room for me and john on the ward where Austin would be, we said we would like to get him christened so they arranged for the priest to meet us in Plymouth. He left us again and said they would hope to be leaving in about an hour and they would get us to see Austin before they left. During this time john decided he would get his school runs covered and come to Plymouth with us, we arranged that my mum would have time off work and stay at our house to look after Dulcie. John phoned his friend mark and arranged for them to bring Dulcie home from school and keep her there until we could pick her up. We also phoned johns mum to let her know what was happening as she had not seen Austin yet, her partner Maurice said he would bring her straight over, they arrived just as we were being taken down to see him, he was in a special incubator for travelling in wearing just a nappy and covered in bubble wrap, apparently the best for keeping temperature constant. He was now ventilated into his nose and was covered in tubes and wires, his skin was beginning to look mottled with purple bruises we only spent a minute with him as they were keen to get him moving.

John wheeled me back to the room and a midwife came to check I was ok to be discharged, she said it was fine as I would still get checks in Plymouth, as john wheeled me down the corridor Austin was waiting at the lift along with Alex the doctor, Alistair the specialist paramedic and 2 others that would be travelling with Austin to Plymouth as we left the hospital building the ambulance that Austin would be travelling in was waiting for him, it was heart wrenching thinking about what was happening.

John managed to hoist me into the car I was very uncomfortable and couldn't sit up straight, I was still wearing just the nightshirt that I had put on after giving birth god knows what people must have thought but I just did not care, we had to collect Dulcie and drop her home and get some things to take to Plymouth with us. When we got to marks house Dulcie came running out very excited because she knew her brother had been born and she was expecting him to be in the car with us, she was all giddy peering into the car looking for him, we explained that her brother was very poorly and had to stay in hospital so that the doctors could try and make him better. On the way from marks to our house the ambulance passed us at tweenawy cross with its sirens flashing, it was the middle of rush hour traffic, I felt like getting out of the car and shouting to everyone 'get out of the way that's my baby in there' instead I heard the sirens first then caught sight of the flashing lights standing up above the roofs of the cars, then they past us I felt a shiver throughout my body.

When we got home we told Dulcie that her nanny Valea was going to be looking after her as we had to go and look after Austin at the hospital we gave her the little pendant necklace that we had bought her as a gift from him saying special sister as we thought whatever happened we wanted her to know that she would always be a special big sister she was thrilled I also showed her the photographs that I had taken of Austin when he had first been born she thought he looked beautiful she didn't understand the severity of the situation and I didn't want to tell her yet "just in case".

My neighbour Caroline who is a midwife came in to see me and I told her what had happened she was very upset and she felt guilty for not having come into the hospital with me. We left for Plymouth wanting to get there quickly but also scared of what we would find when we did arrive, it seemed to take forever to get there and all the way people john had spoken to and told I was in labour where ringing to find out if id had him yet, so I had to go through the same story over and over again each time I told someone it seemed to be reaffirming it in my mind, yet each time it bought me to tears like I was telling it for the first time.

When we arrived at Plymouths Derriford hospital we drove to the maternity unit car park, we had to walk along to the unit it seemed like such a long walk that first night, although it was only a few hundred metres, I felt physically drained and could hardly manage to walk, we had to beep a button to be allowed onto the ward. It smelt very clinical and everything was spotless we were greeted inside by Dr Alex who had travelled with Austin from Torbay, he said that Austin had travelled well from Torbay and that they were stabilising him before they did some more tests the unit adjoined d one of the maternity wings so they took me through to get me checked out as I had not had a proper check since giving birth. The midwifes here were very friendly and kind I had a thorough check over and they made me some tea and toast and they made john a beef sandwich, they gave me some pain killers as I was in quite a bit of pain then we went back through to N.I.C.U we were still not able to go in and see Austin, the priest father Trevor arrived though and we were shown through to a private room to speak to him, he was a very nervous yet kind and gentle man he sat there speaking to us for about 2 hrs he was telling us her whole life story, he was a very inspiring man.

The nurse came in and told us we could go into the unit now and spend some time with Austin, it was horrible there was 1 other baby in there with Austin the first night he was lied out on an open incubator with so many wires coming in and out of him and with machines bleeping everywhere, he was heavily sedated so I know he did not know that any of this was happening to him. The priest said some prayers for Austin and then baptised him, it was very moving. Once the priest had left we sat with Austin for ages talking to him and stoking his arm, it was so scary the alarms kept going off and the nurses would run in. Dr Alex was off duty for the night before he left he said that the next 24hrs would be critical as Austin was in such a terrible way he introduced us to the doctor for the evening who had been told he should phone Alex should he need to. Austin's dark brown hair was long and soft and he had so much of it just like his sister had, the top of his forehead by his hairline was so soft I could have sat and stroked this all night long. We finally went to our room a box room with a sink in one corner, at least we were close to our baby boy I was so glad that john was with me I would have been terrified on my own. I don't think I slept much that first night we woke up in the morning and put our clothes on quickly and went straight along to see Austin, he looked just the same as the previous evening.

(The next few days up to the day of Austin's death passed in a bit of a blur and consisted of sitting with Austin, holding him and listening to the doctors tell us over and over again just how many problems Austin had.)

There was a special room they would take us to, it was a really miserable looking room just like the one you see in a film when the doctor comes in and gives the family some really bad news. There was a box of tissues on the side of which I think we must have used several boxes full, there was a little cabinet with a horrendous display of artificial flowers in, its amazing the things you remember, the feeling of terror and helplessness that flowed trough my body each time I went into that room was unbearable.

Tuesday
On the Tuesday they did a brain scan on Austin he looked like a little alien, he had little pads glued all over his head, these were attached to a computer to monitor his brain activity. This showed that Austin had little or no brain activity at all and the activity that could be seen was probably be fitting that could not be seen with the eye as he was sedated. We were told that if by any chance he was to survive he would be severely mentally and physically disabled to the point that he would need assistance even to breath at this point selfish as it may seem I just wanted my baby to live. The doctor told us that Austin could die suddenly at any time and we should bring our family to see him, he also said that we were going to have to face the fact that we may need to make the decision as to how long we carry his life on for.


Tuesday evening after school my mum, dad and johns mum bought Dulcie to meet her brother she brought with her 2 teddy bears for him, a little white rabbit and a me to you bear saying friends forever. Dulcie had dressed up really prettily to meet her brother and she was wearing her special sister necklace, it was very exciting for her, at 5 years old she was too young to really understand the whole situation in her eyes it was great she was going to meet her new brother she had waited so long for, she didn't realise what was happening after all people go into hospital to get better, babies don't die when there only just been born do they? We took Dulcie down to the unit to meet Austin on her own as we did not want to crowd him, she kissed him and held his hand, she thought he was so handsome and was thrilled that he had the same coloured hair as her, we took lots of photos of Dulcie stood with Austin she was very inquisitive as he had so many tubes and wires coming out of him, the nurse Julie who was Austin's main carer and also our councillor afterwards spent some time with Dulcie explaining what everything was for. My mum, Johns mum Dulcie and John stayed with Austin I went back to our room as I couldn't handle it any longer, my dad made me a cup of coffee in the little kitchen and bought it in for me, he sat next to me on the bed and broke down in tears, I have never seen my dad cry before and it broke my heart, its one of those really horrible feelings another image I will never forget. When they left to go home we gave Dulcie one of the pictures that the hospital had taken of Austin so she could take it to school as she wanted to show her friends, the rest of the evening passed in a blur and was spent sitting with Austin, smoking, crying, and on the phone answering the many messages we were receiving, we went to bed that night and just lay there I was unable to come to terms with what was happening to us, the same questions going over and over in mind as they still do now just not so frequently. I got up at some time around 3 am and walked down to the unit, I spent an hour sat with Austin on my own which was nice, it wasn't so noisy in there in the middle of the night, the nurse made me a cup of coffee and I sat talking to Austin stoking his chest and hair, just telling him over and over again how much I loved him.

Wednesday
When we woke up this morning we spoke to Austin's main doctor consultant neonatologist Julian Eason, we were again ushered into, the room' he told us that although Austin was in a stabilised condition all the tests were coming back that Austin's liver was not coping and was beginning to fail, it was too far advanced and they did not know than cause so the could not stop this, he said it would only be a matter of time before he went into complete organ failure and this could happen whenever his body decided it had had enough.. We made the decision not be prolong Austin's life and agreed that they should arrange to withdraw his life support. We asked when this would be happening as we wanted Dulcie to come and see Austin one more time to say goodbye they said they would like to withdraw support later that evening so we phoned my mum and told her what would be happening, they got Dulcie straight out of school and bought her up, we decided that john would take Dulcie to see Austin on his own and tell her that he was going to die, I could not face it, he was so brave I cant imagine having to do what he did, it must have been awful. The nurse got Austin out so that Dulcie could hold him on her lap and cuddle him, its heartbreaking looking at the pictures of them together. When Dulcie came back to the room she wanted to play in the children's play area she was sat on the floor playing with a train set when all of a sudden she burst into tears and said 'but who am I going to have to play with now.' Words that were stuck in my head on replay for ages and still echo there now.

When our family left we were called back to see Julian he told us that they were going to take away Austin's sedation and carry out a further brain scan during the next night to be 100% sure he had no brain activity, we were pleased as we would have another night with our son, but it also gave us some false hope that perhaps everything would be ok. We spent the whole night with Austin cuddling him on our laps as best as we could with all his wires, we took loads more photos and had some video clips made. The nurse sent us to bed at 4am and said she would wake us up at 6am so we could spend more time with him before the unit got busier.

Thursday
I woke up this morning with a sense of impending fear, dread and still not believing what was going to happen, realisation of it all still hadn't sunk in, part of me was still hoping, praying that a miracle would happen and Austin would have improved or the doctors would say that had made a mistake and he could be cured after all. We went along to the ward to see Austin, he still looked the same as the previous day we sat down and the nurse got him out for us to cuddle she put some screens around us so we could have some privacy, we took it in turns to hold him, I washed him with cotton wool and water and kept his mouth wet with a special extra large cotton bud dipped in sterile water, it was nice to feel as if I was doing something to help look after Austin, every now and then it would look as if his mouth was moving, but this was apparently just a reflex action. Dr Julian came round to see us with Austin and said that he would be speaking to us when he had finished his rounds. When he came to get us he took us to the room, I was very nervous and did not want to hear what I knew he was going to tell me. He told us that Austin's 2nd scan had proven that he was completely brain dead and it was purely just the machines that were keeping him alive. He was completely honest with us and said that he still had no idea why this had happened to Austin the tests they had performed showed no problems that would cause such tragedy. He also told us that the coroner would want to do a post mortem as he had no cause of death to record, the thought of Austin being cut up made me feel sick and I said that I did not want this done, but there was no choice. Julian also said there were some biopsies which needed to be carried out either before death or shortly after as these sample would be kept alive, we consented to him having these done beforehand as we did not want him to be taken away as soon as he had died, the doctor said this would delay things slightly as he would need a minor operation done under anaesthetic, he also expressed his fears that due to Austin's delicate condition he may not come out of the anaesthetic. This day passed so slowly we seemed to be waiting forever for the inevitable to happen, we knew that it was going to be over to day. Dr Eason finally called us back to the room they had taken the samples that they required and had withdrawn all of Austin's medication he was just mildly sedated and still on the ventilator, we had decided that we wanted to be holding Austin when he died, we had also arranged for the priest to come back and give him a final blessing, we went into another private room and they wheeled in Austin in his incubator they had disconnected his ventilator and there were no more wires in him, they were ventilating him by hand , we only wanted john myself and the priest to be present when he was being blessed so I had to take over ventilating him so that the nurse could leave the room, it was horrible the priest said a short prayer for Austin whilst john and myself watched over him then he left the room the nurse returned and said I could stop ventilating Austin when I was ready, I knew I would not be able to give Austin his final breath so I asked the nurse to take over she carried on for a moment then stopped. John picked Austin up and nursed him in his arms he had no shirt on as he wanted to hold Austin close in his arms and feel him against his body, we had been told that Austin may carry on breathing for a while or take a final breath but he made no attempts to try and breath whatsoever we took it in turns to cuddle him and he slipped away in our arms .Dr Eason came in 16.50 that is the time recorded on Austin's death certificate. We had been told that we could spend as long as we wanted with Austin after he had died so we took him back to our bedroom, we took some locks his hair, some hand and footprints and lots of photos of him. We were able to give Austin his one and only bath which was nice we washed his soft hair, but we could not get all of the glue out that they had used when scanning his brain we spent ages trying to get it out, I can remember being sad and upset thinking that they had ruined his hair, we dried him, put baby powder on him, put a nappy on him and got him dressed, we put a hat and mittens on him as we did not want him to get cold. Then we had to pack all our things up to go home, I sat cuddling Austin whilst john loaded the car, he still felt soft and warm, his skin felt so smooth, the nurse said when we were ready to go we should leave him on the bed, it felt so wrong leaving my baby lying on a bed in a room all on his own, walking empty handed out of the hospital was torturous people were walking in about to give birth, people were coming to visit new mums with balloons, flowers etc and worst of all people were leaving carrying car seats with tiny babies in, we had a lifetime worth of memories in a brown envelope, I had hair , foot and handprints, Austin's cord clip and the blanket he had been wrapped in. We got into the car and started to drive home, neither of us really talking, I could not talk about how I was really feeling as I did not want to upset john who was trying to drive us home. I feel now that I just shut myself off from what was going on to try and protect myself, this wasn't the best thing to do but my own way of dealing with things. When we got home my mum, dad, Dulcie and Fran where waiting for us all absolutely devastated, but trying there hardest to be brave for us. I found it very difficult to deal with I just wanted to be on my own, I found it particularly hard talking to Dulcie who kept asking loads and loads of questions for which I could not answer one minute she would be fine and the next she would be in floods of tears, apparently that's just a Childs way of dealing with something they don't really understand. We had been spoken to by our bereavement counsellor Julie briefly prior to leaving Derriford and she kept on saying that although it would be very hard it would be important to tell Dulcie the truth when explaining about death and what had been happening so we told her pretty much everything she took it all on board and has been amazing, my little rock if id not had her I don't think I could have held it all together, I just kept thinking to myself I must stay strong for her. It breaks my heart to think what she must be going through.

My dad took on the role of resident chef, he made dinner for us every night for about 3 weeks, I would not have eaten if it had not been put in front of me, my mum had 3 weeks off work and lived at our house she looked after Dulcie and took her to and from school for me as I could not face it, my mum would sit up with me every night till the early hours of the morning and get up as soon as she heard me in the morning and make sure I was surviving, surviving may seem like a pretty extreme word, but that's what it was like in the beginning every day was a struggle in the beginning and there were many times I could have easily given up, Austin took a part of me with him and I don't think I will ever get it back .

The day after Austin died we had to return to Plymouth for an appointment with his consultant Julian we were also going to collect some discs with his pictures on. When we arrived on the unit we had to wait a while to see the doctor the nurse asked if we wanted to see Austin whilst we were waiting we said yes, we did not realise that we would be able to see him john said yes straight away I did not want to start with but I agreed. The nurse bought him up from the mortuary was still wearing the same outfit that we had dressed him in, he looked radiant, the swelling from all the drugs in his body had reduced and his skin was clear and glowing, I touched his check if was cold and firm, I held him and cried, he just looked so perfect.

We went to see Julian to discuss Austin's post mortem he told us the coroner had insisted on sending Austin's body to great Ormond street hospital in London, this would delay Austin's funeral, we had to sign forms to enable them to retain tissue samples from Austin, Julian told us that in this case they may need to retain Austin's whole brain, this was a horrible thought, but we wanted them to get to the bottom of what had happened. Julian also told us that although post mortems are generally helpful they do not always come up with a conclusive answer and we should prepare ourselves for the fact that it may come back with no real answers or that there may simply be no name for whatever our son had wrong with him.

We left the hospital that day with nothing we could do but arrange Austin's funeral and then wait, wait for the post mortem results, wait to hear from the coroner it seemed like we had to waist for everything. Austin's funeral came and went in a blur I picked out a white christening gown hat and boots to hide the scars from the post mortem, Austin's funeral took place on the 7th oct 05 john carried Austin in and out of the church in a pure white coffin, the church was full with all our friends and family we had music instead of hymns at Austin's funeral we had Celine Dion 'fly', The Beatles 'let it be', Tina arena 'if I was a river' and Elton john 'blessed', every one was in tears except for me I don't think I shed even one at the funeral it didn't even feel as if I was there , I think my body was there but my heart and soul were somewhere else. We then went from the church to the crematorium as we had decided to have Austin cremated only our immediate family attended the short service there, but I still did not cry.

We had a wake for Austin at the weary ploughman it was full with all our friends but I hated every minute of it I just wanted to go home be on my own and cry. The support we had from everyone was amazing we had over 60 cards and enough flowers to open a florist people couldn't do enough to help us, but it was so hard.

We had to wait for Austin's headstone to be made before we could have his ashes interred so on 20th Dec 05 after 2 months of waiting we had a small service at the crematorium and finally laid Austin to rest, I cried my eyes out whilst his ashes were being put into the ground, we buried several items with him a golden identity bracelet with his name engraved on it a teddy an angel and a letter I wrote to him.

Its now Feb 07 nearly 18mnts since we lost Austin his 1st birthday has passed, we have had 2 Christmas's with someone missing, I have cried so many tears I am surprised I have not run out, and we are still no closer in finding out why this even had to happen, we are still waiting for the coroner to collate information, waiting for the inquest and waiting for the answers, how long we are supposed to wait I am not sure but its tearing me apart wondering whether we will ever get the answers that we deserve.


A child that loses a parent is an orphan,
A man who loses his wife is a widower,
A woman who loses her husband is a widow.
However there is no name for a parent who loses a child,
for there is no word to describe such pain.




This memorial website was created in the memory of our loved one, Austin Kirwan who was born in United Kingdom on September 19, 2005 at 08.35 am weighing 9lbs 13oz.







Austin sadly passed away on September 22, 2005 . We will remember him forever.